【Guest speaker】
Vanderbilt (Beijing) Trading, Ltd. Dr. Yao Junbing, general manager
Dr. Yao graduated from School of Chemistry, Wuhan University in 1987, and gained a master degree and a doctor degree at Logistics University in 1993 and 1996, respectively. He left the post doctoral research station of State Key Laboratory of Tribology Tsinghua University in 1998 and was in charge of senior engineer of Beijing Aviation Oil Research Institute. He joined Vanderbilt Company in 2007 and found Beijing Laboratory and Vanderbilt (Beijing) Trading, Ltd. in 2009, and held the position of general manager until now. Dr. Yao has studied at lubricant additives and friction chemistry, published hundreds of papers in academic journals at home and abroad and obtained various Chinese and international patents of invention.
【Abstract】
The friction performance of ionic liquids phosphate amine salt in various base oils
As the base oil or additives of lubricant, ionic liquid compound has been the research hotspot in recent years. The research shows that, ionic liquids phosphate amine salt additives has performed excellent extreme pressure performance in mineral oil, ester oil, polyether and all kinds of mixed base oil. Especially due to its ionic liquids characteristics, it is advantageous over the competitive adsorption between the friction surface and polar base oils (such as ester and polyether). Ionic liquids phosphate amine salt still has strong film-forming ability so as to significantly improve the anti-wear and anti-friction performance of polar base oils, which the traditional additives cannot compare with. The combination of phosphate amine salt additives and ester or polyether base oils may achieve good extreme pressure, anti-wear and anti-friction at the same time, which is the dream of friction scientists and lubricant engineers.
【Progress of the Meeting】
The 2017 China International Metalworking Fluid Forum (3rd session) host by Hongkong Allallinfo Media Group Ltd. and organized by "Lubricant Guidebook" will be held in Pudong, Shanghai on October 26th to 27th 2017. The companies currently enrolled in our meeting include: Master (Shanghai) Chemical Co., Ltd., Shanghai Isa Chemical Technology Co., Ltd., Dow Chemical (China) Investment Co., Ltd., Vanderbilt (Beijing) Trading, Ltd., Lubrizol Management (Shanghai) Co., Ltd., Ralpher Chemical (Shanghai) Co., Ltd., Hanzhou Shengcai Trading Co., Ltd., Houghton (Shanghai) Advanced Industrial Medium Co., Ltd., Blaser International Trading (Shanghai) Co., Ltd., ChangZhou LongPont Lube Co., Ltd., Shanghai Diamond Light International Trading Co., Ltd., Shanghai Advanced Research Institute of Chinese Academy of Sciences etc. The expected number of participations in this meeting is 150 to 180. If you apply before July 30, you can enjoy a discount. Please contact 020-83587112 for details.
【Preview the topics of this meeting in advance】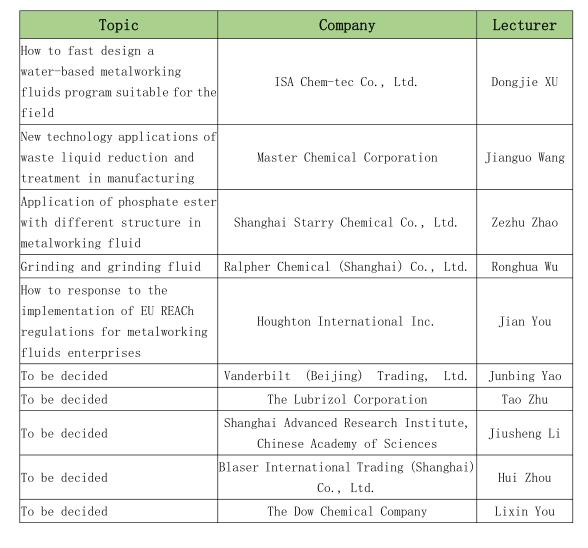 【Wonderful review】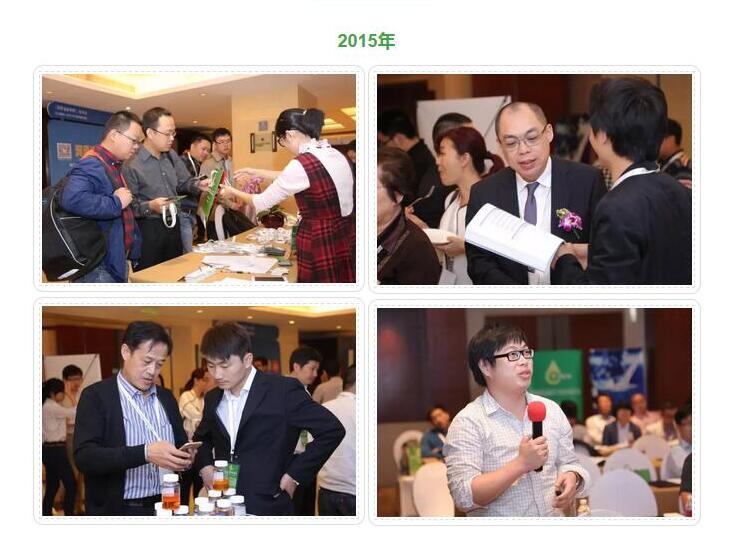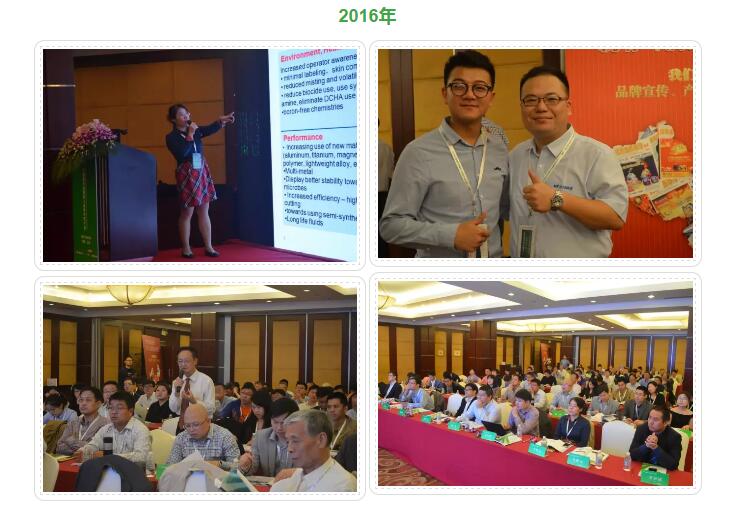 2017
Welcome to join us!
Registration hotline
020-83587112
Mail contact
Miss Chen:15821552021
tanechan@allallinfo.com

Miss Huang:15918741678
yingmei@allallinfo.com