The pace of United States base oil production in 2019 seems to have slowed significantly from 2018's twodecade high. The first six months of this year saw output of nearly 29 million barrels, compared to 34 million barrels in the first half of last year, according to preliminary numbers from the U.S. Energy Information Administration.
February and March witnessed the lowest production at just under 4.4 million barrels. March's output plummeted by 1.5 million barrels compared to the same month last year, and February dropped by 842,000.
Paraffinic base oil production dropped by 18 percent from 29 million barrels during the first half of last year to 23.8 million in the same time period of 2019, the data show. Paraffinic output declined for all six months, especially in March, May and June. Refineries rolled out nearly 1.4 million barrels less in March 2019 than in March 2018—3.6million and 5 million barrels, respectively. In May of last year, slightly more than 5 million barrels were released, while a year later only 4.1 million hit the market. This year's May production level was the lowest paraffinic output for any month since 2009, EIA historical data show. June was down by 1.1 mil-lion barrels.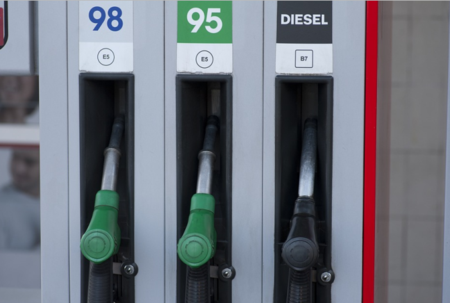 Naphthenic producers' numbers weren't as gloomy. In fact, three of 2019's first six months saw an uptick in production. January, April and May all hit their highest output since 2014.January's production jumped 74,000barrels, April skyrocketed by 178,000 barrels and May shot up 145,000 barrels from those months in 2018.
One analyst hypothesized the upward swing in naphthenics was the result of U.S. producers dumping 60 SUS oils in Mexican markets, where there was a fuel shortage and lightviscosity base oils are sometimes blended into diesel fuels.
Analysts had varying theories of what may have caused the output shrinkage for paraffinic oils, but all agreed there is no cause for concern.
"The U.S. is oversupplied, but not overly oversupplied," said Joe Rousmaniere with base oil marketer Chemlube International. U.S. production reached its zenith over the past couple of years and isn't expected to return to that height, he added, saying that U.S. producers and marketers have created a relative balance of supply and demand.
Rerefiner Vertex Energy's Erica Snedegar said the base oil market was down but stable during the first six months of 2019. "The largest trend in the past six months is the markets are balanced for Group II and III because of the global economics of supply and demand," she said .
Consultant Stephen Ames pointed out that the early months of the year are traditionally turnaround time at refineries. In addition, HollyFrontier's 9,500 b/d API Group I refinery in Tulsa, Oklahoma, was taken offline for about a week as a precautionary measure during the flooding that affected some areas of the U.S. in early June.
He also observed that base oil margins were depressed, which led some producers to divert a portion of vacuum gas oil feedstock to diesel production.
Regions Follow the Whole
The famed Gulf Coast continued to perform well, producing 22.6 million barrels in six months, but still down 15percent from the same time last year. Petroleum Administration for Defense District 3, which includes the oil-rich Texas Inland, Texas Gulf Coast, Louisiana Gulf Coast and Northern Louisiana and Arkansas, produced nearly 52.5 million barrels in total last year.
Gerry Jackson of Renkert Oil Inc. said that looking at the bigger picture is necessary to understand the numbers from Padd 3, which is in the Permian Basin.
"The economics of running Permian [crude oil] are compelling. I think most every base oil refinery on the Gulf Coast is likely running Permian. Permian Basin crude yields a lower volume of VGO that fits the boiling range for base oils," he said.
Despite receiving a lower percentage of feedstock from the larger refinery, plants in Padd 3 command three-quarters of the country's base oil capacity and top the charts for regional output volume.
Padd 3 includes Calumet's Princeton and Shreveport, Louisiana, facilities, which produce 18,800 b/d of API Groups I, II, III and naphthenic oils; Chevron's 25,000 b/d Group II plant in Pascagoula, Mississippi; the 5,000 b/d Cross Oil naphthenic plant in Smackover, Arkansas; Ergon's 25,000b/d Group I and naphthenic plant in Vicksburg, Mississippi; Excel Paralubes'22,200 Group II facility in Westlake,Louisiana; Exxon Mobil's facilities in Baton Rouge, Louisiana, and Baytown, Texas, totaling 44,000 b/d of Groups I and II; Lyondell Base ll's 4,600 b/d of Group II and naphthenic oils in Houston; Motiva's 40,300 b/d Group II plant in Port Arthur, Texas; and Valero's2,400 b/d naphthenic plant in Three Rivers, Texas.
East Coast refineries saw a decline of 7 percent. During the first half of 2018, the area produced 2.5 million barrels. During the same period of 2019, it dropped to 2.3 million. May experienced the largest decline of more than88,000 barrels compared to 2018.Padd1 includes American Refining Group's2,400 b/d Groups I and II facility in Bradford, Pennsylvania; Ergon's 4,800b/d plant in Newell, West Virginia; and PBF Energy's 11,000 b/d Group I refinery in Paulsboro, New Jersey.
Holly Frontier's 9,500 b/d Group I facility in Tulsa, Oklahoma, produced 1million barrels, about the same as last year.
California refiners, including Chevron's plant in Richmond (20,700b/d of Group II) and San Joaquin Refining in Bakersfield (8,100 b/d of naphthenic) experienced a sharp decline in production. With 3.8 million barrels pumped out from January to June of 2018, the numbers fell drastically in 2019 to almost 2.9 million, drop-ping nearly 24 percent.
Exports Falter
Exports slid during the first half of 2019, thanks to the effect of Asian countries flexing their economic muscle and Exxon Mobil's new 18,000 b/d API Group II refinery coming online in Rotterdam, the Netherlands. Both the Asian and Western European markets were once considered "huge sponges" for base oils, Rousmaniere lamented.
Gone are the days, analysts sighed, of domestic producers lowering prices and dumping surplus barrels in India and China. Now both countries are importing less from the U.S., either increasing their own production or finding base oil suppliers closer to home.
All told, the U.S. exported 20.3 million barrels from January 1 to June 30, 2019. That's down from nearly 22 million barrels during the same time period last year. However, exports' share of production rose to nearly 70 percent, according to EIA figures.
The main reason for the decline in export volume, analysts said, is China's completion of four new base oil refineries during the first half of 2019, giving the country a total capacity of 145,350b/d of API Groups II and III.
"China, which has a massive need for lubricants, is on a base oil building spree,"said Rousmaniere. "This will allow them to halt shipments from the U.S. within a short period of time."
Meanwhile, India is in a crossroads for base oils.EIA figures show U.S. exports to India were slashed nearly in half, dropping from 1 million barrels between January and June 2018 to 533,000 in 2019. Analysts said Middle East oils are headed toward India, causing the drop in demand for oils from the U.S.
Losing shares in Asia's two largest markets is a bit alarming to the industry, as these countries were once considered "emergency valves" for surplus U.S. base oils. When tanks were full and the market tight at home, Rousmaniere said, the two countries were eager to purchase U.S. barrels for a good price.
Western Europe, on the other hand, delivered a surprise. Even though ExxonMobil's massive Rotterdam refinery opened in February, U.S. exports to Belgium saw their highest numbers in history. During the first six months of last year, more than 2.2 million barrels were shipped to Belgium. In the same time period this year, shipments jumped to 2.6 million barrels.
Such an outlier has analysts advising that producers enjoy it now, because many other European countries are importing less, and the full effect of the Rotterdam refinery hasn't yet been felt."Europe is no longer a safe haven," said Rousmaniere.
Most exports headed south to Latin America, including Argentina, Chile, Columbia, Ecuador and Peru, EIA's data shows.
As usual, Mexico led the way, increasing its intake to more than 6.5 million barrels during the first half of 2019.During the same time period in 2018, around 5 million barrels crossed the border. Rousmaniere explained that Mexico only has a single base oil refiner in operation— Pemex in Salamanca, which has capacity for just 6,000 barrels per day of Group I—and needs U.S. exports.
Exports to Canada saw a small slip between early 2018 and 2019: just over1.5 million barrels this year, compared to nearly 1.7 million last year.
Imports Slow
On the import side,7.5 million barrels flowed into the U.S.in the first half of this year, down from 8.3 million barrels in the beginning of 2018.South Korea, Qatar and Canada together sent more than two-thirds of those barrels—2 million, just over 1.8 million and 1.4 million, respectively. Little changed from last year in terms of import market share.
Analysts said the industry is watching South Korea closely, as it seems to be on a mission to increase its API Group III exports to the U.S. The country has a total of 49,500 b/d of capacity at three plants, according to Lubes'n'Greases'2019 Guide to Global Base Oil Refining.
While the U.S. has long produced very little of its own Group III, more is in the works. Chevron, for example, expects to bring an un disclosed amount of Group III production online at its Richmond, California, plant by the end of this year, which may eat into South Korea's share of the market. The remaining barrels came from Bahrain (434,000), Indonesia (451,000),the United Arab Emirates(501,000)and the rest of the world(887,000).
Industry experts said the second half of 2019 will be interesting, especially as the implementation of the International Maritime Organization's stringent marine fuel sulfur cap looms on January1, 2020.
"What impact it's going to have on the base oil market is the question,"said Vertex's Snedegar.